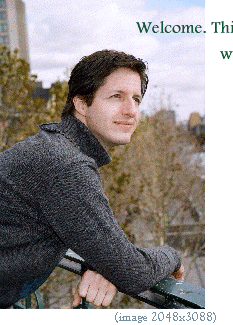 My name is David Novak and I am an expert in the use of internet information. I have authored such pivotal works as:

(visit/image 768x177)


An acknowledged international expert, I research, write and speak on the topic of internet skills.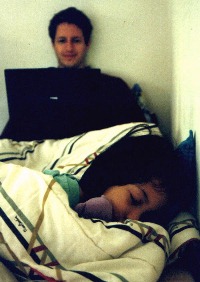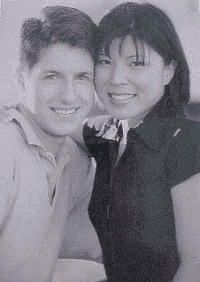 This is my voice:

(background)
I live and breathe the air in Melbourne on most days, from where I search, study and explore better ways to use the internet. I have a young daughter named Isabella and my wife Fiona.
If you happen to come my way, give me a call and we'll meet for coffee. Reach me on tel/sms +61 403 055544. Email me using the form here.
Much of my writing efforts go into

The Spire Project, a respected resource on internet search skills that has received over a million visits, making it unique in its reach and fame. Other sites do describe internet skills but no significant site describes internet search technique in anywhere near this depth and focus.

Including the cover article for:
ONLINE
by Information Today
here.

I also publish occasional works elsewhere...

Evolution of Internet Research: Shifting Allegiances
my cover article in the prominent trade magazine ONLINE.


Internet Skills Come to Portland that appeared in the Portland Observer, a rural Victorian newspaper.


The Distinct Aspects of Rapid Internet Research (abstract) ONLINE CURRENTS


Manipulating Forms to Improve Research that appeared in ONLINE


Keeping up to date with Internet Research Technique and Theory. that appeared in Biblia


The Spire Project: Innovative Gateway... in The New Review of Information Networking.
This publishing ranges from the introductory and general to the academic to what I'll term inspirational, quotable and faintly poetic. How many other authors on Internet search skills do you know that recites Shakespeare, stabs at the audience with a kendo sword, ties in a knight from the middle ages and describes the web not as a web but as a galaxy. For a good introduction, Consider the Chapter Headings for Internet Informed.
My aim in working with the media is to communicate the skills required to find better information. I want to become the Jamie Oliver of internet search skills.
To get there, I share some of the most helpful, most inspirational guidance on internet search skills.
So, how can I help you help me? You are invited to copy from most of my work as described on this copyright permissions statement. Further, the images on this page can be used or adapted to promote my work.
David Novak feedback
The Spire Project - better ways to find information
SpireProject.com &nbsp &nbsp &nbsp tel +61 403 055544
project background | feedback | Keep in touch

© 1996-2008 The Spire Project - all rights reserved. Please forward your leads and opinions to David Novak. Information and data put forward here is supplied in good faith and entirely without expressed or implied warranty or fitness for use. Contents are simply a collection of information intended but not promised to be correct and useful, gathered from many sources with limited editorial checking. Further, these articles are the thoughts of the authors alone and may not represent the beliefs of others involved.